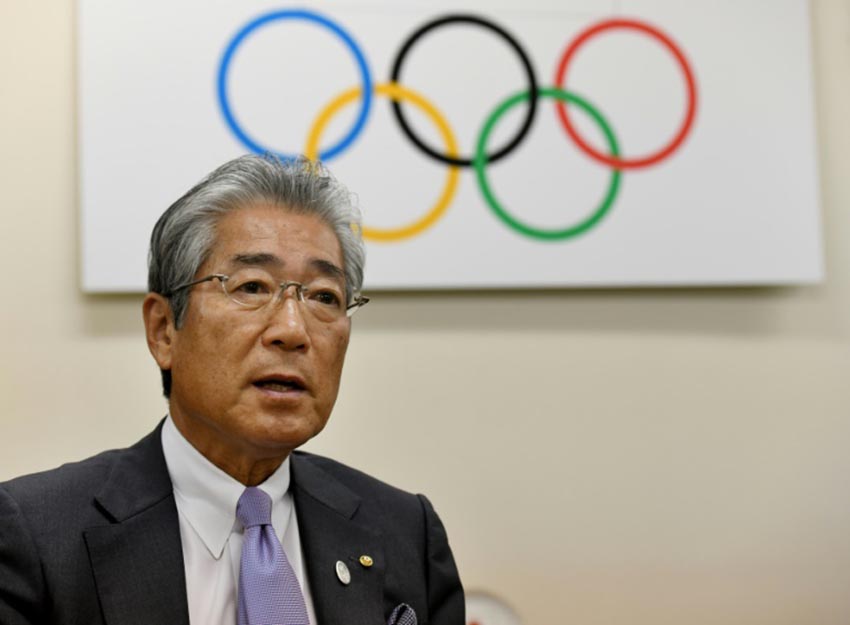 The President of the Japanese Olympic Committee Tsunekazu Takeda at a meeting with AFP on January 19, 2018 in Tokyo Photo Credit : AFP | Archives | Toshifumi KITAMURA
President of the Japanese Olympic Committee, Tsunekazu Takeda, was indicted in December in Paris for "active bribery" in the French investigation into the awarding of the Tokyo Olympics 2020, was learned Friday from judicial source, confirming information from the daily Le Monde.
Mr. Takeda, 71, was indicted on December 10 by Parisian investigating judges who have been trying for three years to shed light on the suspicious payment of nearly two million euros made in 2013 during the campaign. victorious Japanese bid, to the detriment of Madrid and Istanbul.
The investigation, which began in May 2016, concerns two payments to Black Tidings, linked to Papa Massata Diack, a central figure in several corruption cases at the top of world sport.
Mr. Takeda, current vice-chairman of the Organizing Committee of the Olympics 2020, had already been questioned at the beginning of 2017 by magistrates of Tokyo, at the request of the French justice.
Shortly after the revelation of these accusations, the Japanese Olympic Committee had appointed a panel of three jurists, which had cleared the campaign committee in September 2016 without however being able to carry out extensive investigations.
According to the Japanese Olympic authorities at the time, the suspicious amount corresponded to "legitimate remuneration of a consultant" and nobody knew that Black Tidings, who was based in Singapore, was related to Papa Massata Diack, said "PMD".
This former powerful marketing consultant of the International Athletics Federation (IAAF), chaired from 1999 to 2015 by his father, Lamine Diack, himself an influential member of the IOC, is suspected of having received several million euros worth of bribes. de-vins on sponsorship contracts or to favor the Rio and Tokyo nominations for the 2016 and 2020 Olympics.
In the press, he always defended himself. But a refugee in Senegal, he was never heard by the French justice, which launched an international arrest warrant against him while his father is indicted for corruption and can not leave the French territory.
The French survey of the Tokyo Olympics and the Rio Olympics, have been opened by the National Finance Prosecutor (PNF) following the findings of the first international investigations against a vast system of corruption. set up within the IAAF to allow doped Russian athletes to avoid or delay sanctions.
In these cases, the jurisdiction of the French courts can be explained in particular by the fact that funds have been laundered in France.