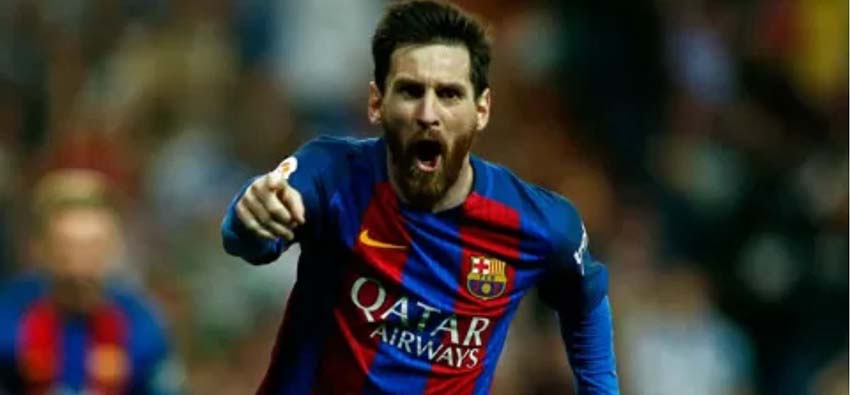 La Liga's top sides go head-to-head for the first time without Cristiano Ronaldo or Lionel Messi. Will the big clash live up to any of these classics?
#1 Real Madrid 0-3 Barcelona | November 19, 2005
The sight of the Santiago Bernabeu home fans giving a standing ovation to a man wearing the Blaugrana may be a rare occurrence, but it was more than deserved for Ronaldinho after a masterclass during the Frank Rijkaard era. After Samuel Eto'o put the visitors ahead just 15 minutes in, with an assist from Lionel Messi, the Brazilian took over as the star of the show with two goals. After his sensational run through Madrid's half and beyond Sergio Ramos to bury past Iker Casillas, the Madrid fans simply had to show their respect by clapping him off.
#2 Barcelona 3-3 Real Madrid | March 10, 2007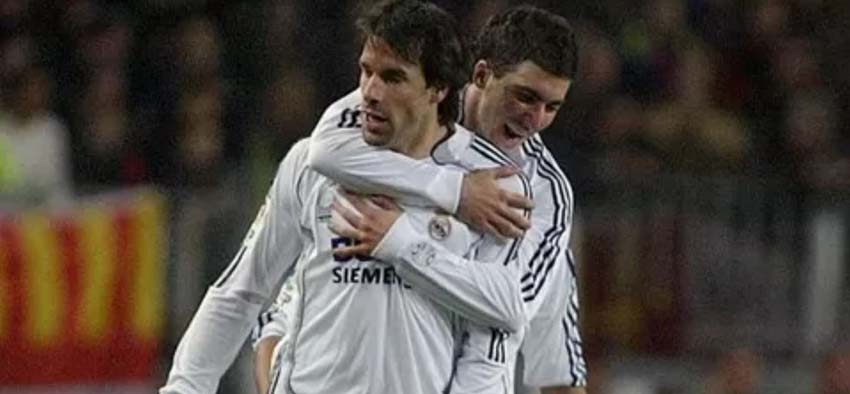 With four goals in the first 30 minutes, the Camp Nou clash was an instant classic Clasico that would prove crucial in the battle for La Liga. Ruud van Nistelrooy and Lionel Messi exchanged doubles in a fiery first half, before Sergio Ramos put the away side ahead with just 15 minutes to go. The Spanish defender appeared to have the final say, but the young Argentine sensation popped up once again to complete his hat-trick and seal a draw. The Catalan side were left to rue the dropped points as they ended up level on points with Madrid, but saw the crown head to the Spanish capital.
#3 Real Madrid 4-1 Barcelona | May 7, 2008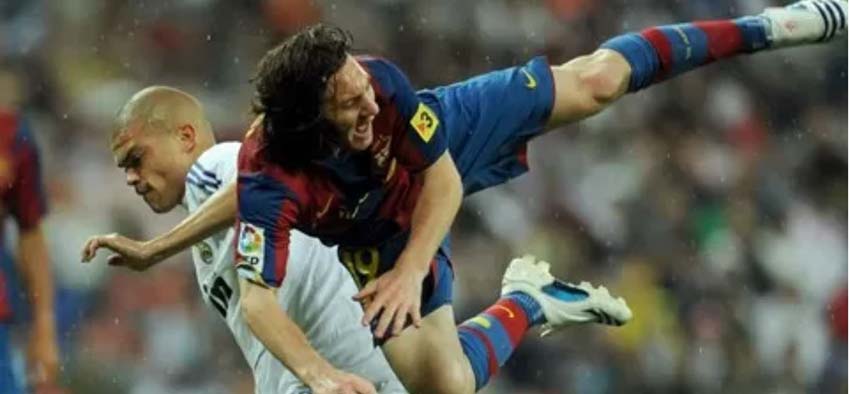 Bernd Schuster's Real Madrid already had the league crown wrapped up when they took on their fierce rivals in May 2008. Raul, Arjen Robben, Guti and Ruud van Nistelrooy were all on target as the capital club took a comfortable lead before Lionel Messi and Thierry Henry linked up for the Frenchman to net a late consolation for the Catalans, who finished 18 points behind the champions.
#4 Real Madrid 2-6 Barcelona | May 2, 2009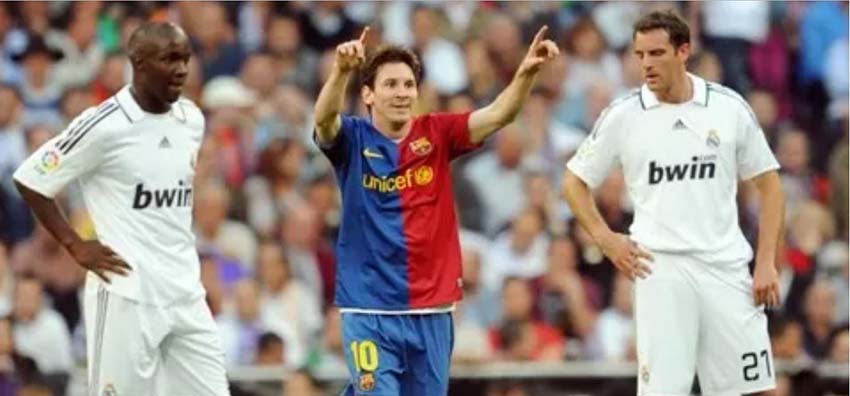 It all seemed to be going so well for the Blancos when Gonzalo Higuain put them ahead early on, but it took just a few minutes for the game to be turned upside down as Thierry Henry, Carles Puyol and, of course, Lionel Messi gave the visitors a comfortable lead at half-time. The second half played out like a mirror image of the first, as Juande Ramos's team gave themselves a chance through Sergio Ramos 11 minutes after the restart, but Henry, Messi and Gerard Pique twisted the knife in an incredible result for Pep Guardiola's side.
#5 Barcelona 5-0 Real Madrid | January 8, 1994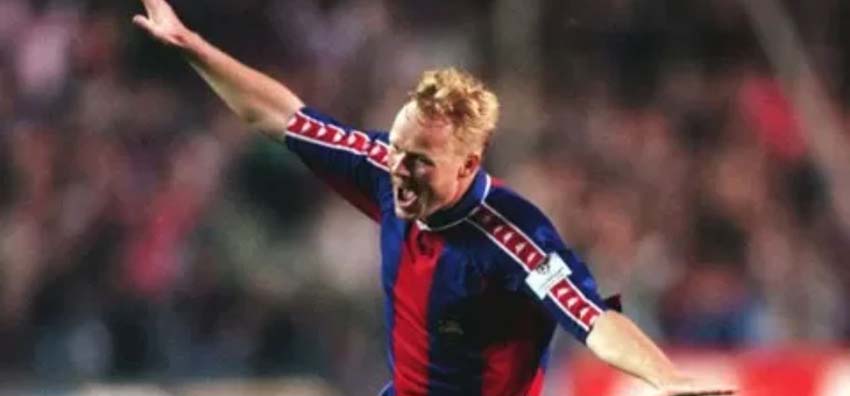 Barca made it all look so easy as a Romario hat-trick, Ronald Koeman's sublime free-kick and a fine finish from Ivan Iglesias marked an impressive display for Johan Cruyff's team. The Catalan side won again when the two sides met in the penultimate game of the season. Barca nicked the title with a better head-to-head record after finishing level on points with Deportivo La Coruna and reached the Champions League final, losing 4-0 to AC Milan. Madrid, meanwhile, finished fourth in La Liga.
#6 Real Madrid 0-5 Barcelona | February 17, 1974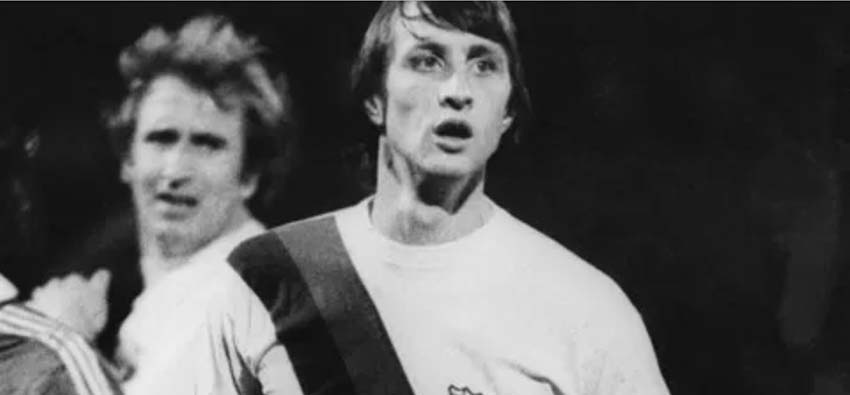 The arrival of Johan Cruyff to Catalunya marked the beginning of a new era at Barcelona, as he reunited with ex-Ajax boss Rinus Michels in 1973. It did not take long for the Dutchman to emerge as an icon at Barca, as he scored what is one of the most famous goals in one of the club's greatest performances in his first Clasico game. Cruyff's acrobatic jump at the back post to meet a cross and put his side 2-0 up at half-time in their rivals' stadium. The feisty Blaugrana ended up destroying the King's club 5-0 and went on to win their first league crown for 14 years.
#7 Real Madrid 5-0 Barcelona | January 7, 1995
Ivan Zamorano ran the show with a hat-trick and an assist in a thorough trouncing of Johan Cruyff's team. The striker opened the scoring just five minutes in as he blasted past Carles Busquets and had completed his treble by half-time when Michael Laudrup won the ball in Barca's half and squared to him for an easy finish. He even had a say in Luis Enrique's strike after seeing a shot diverted into the winger's path and be blasted into the bottom corner. It was Jose Amavisca who rounded off the scoring when Zamorano set him up for a tap in at the back post with 20 minutes left
#8 Barcelona 5-0 Real Madrid | November 29, 2010
Jose Mourinho's fantastic start to life as Real Madrid coach came to was crushed under the weight of Pep Guardiola's phenomenal team at Camp Nou. Xavi needed just nine minutes to get the onslaught underway and Mourinho's Madrid would never recover, as Pedro soon doubled the lead. A quick double from David Villa, assisted by Lionel Messi, kept the fun going in the second half before Jeffren appeared late on to complete the win.
#9 Real Madrid 4–2 Barcelona | April 10, 2005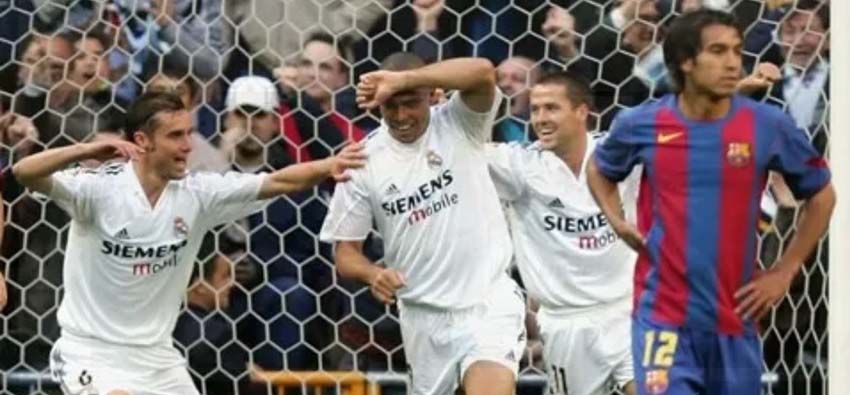 It was Brazilian great Ronaldo who came out on top as he and Madrid welcomed a Ronaldinho-led Blaugrana to the Santiago Bernabeu. A cross for Zinedine Zidane saw the legendary striker help his side take the lead early on before he got on the end of a David Beckham free-kick to net one of his own. Raul and Michael Owen struck in the second half to make Samuel Eto'o's goal an irrelevance before Ronaldinho got the visitors another consolation.
#10 Real Madrid 0-2 Barcelona | April 27, 2011
The tense Champions League semi-finals between the Clasico sides had been dominated by dramatic incidents. Red cards for Pepe and Barcelona substitute goalkeeper Jose Pinto had been the most interesting moments until Lionel Messi emerged with a display of pure genius to make the difference. The Argentine put his side ahead with 15 minutes left, prodding in an Ibrahim Afellay cross from close range. But his second an incredible run through the Madrid defence and a fine finish was one of the best in the competition.