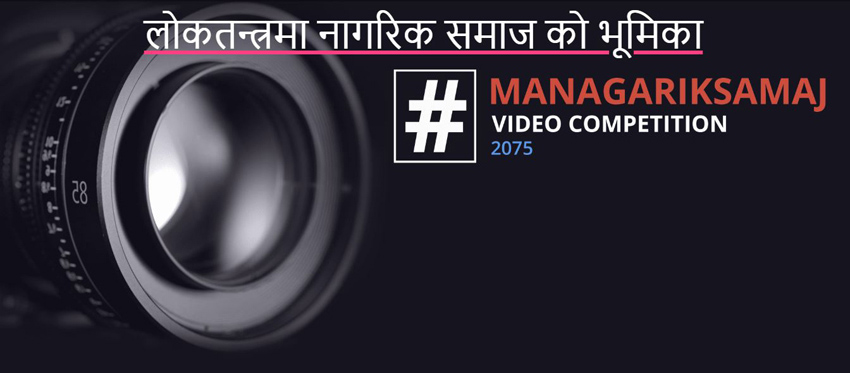 Photo Credit: Interface Nepal | screenshot
Interface Nepal calls for a-three-minute 'Ma Nagarik Samaj' video competition with theme of vibrant civil society in a democratic society.
The winner of the competition accumulates lofty cash-fifty-thousand Nepalese rupees. Similarly, the first runner-up and the second runner-up to receive thirty and twenty thousand rupees respectively.
The participants for the contest can submit their videos in any language comprising a Nepali language subtitle. One participant can submit more than one videos to contest in the competition.
"No democracy functions until and unless the existence of vibrant civil society within it. Functioning democracy is accomplished only with active participation and surveillance of people in any democratic society" shares Dil Bhusan Pathak, Founder of Interface Nepal. He adds, 'it is very pertinent to eliminate and eradicate political corruption, maintain discipline and accountability in a society".
#Only_for_Nepal
Deadline : 29th, June, 2018