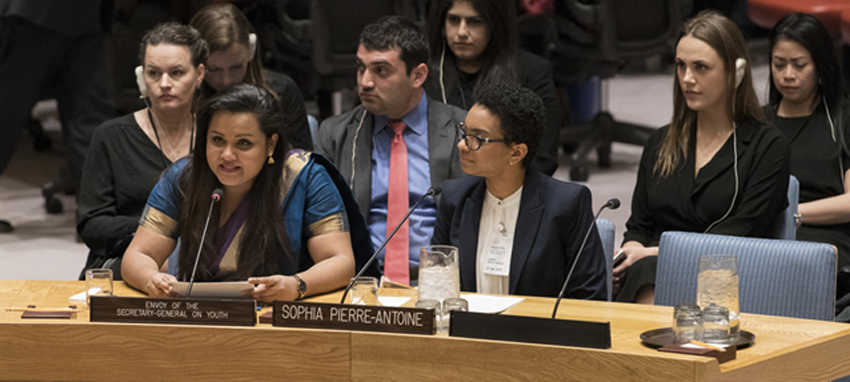 Photo Credit: UN Habitat
Nairobi: The United Nations Security Council held an open debate on Youth, Peace and Security on 23 April 2018, building on the landmark Security Council Resolution 2250 dedicated to the positive role young men and women play in promoting and maintaining international peace and security.
The author of a study Progress Study on Youth, Peace and Security (YPS) recommended fostering partnerships with local governments to explore opportunities for youth to contribute to peacebuilding, such as funding investment in capacity building targeting the youth, building and strengthening youth networks, and transforming systems that reinforce exclusion.
While Member States highlighted the need to integrate policy planning and practices at the local level that tap into youth potential as agents of sustainable peace, Ms. Jayathma Wickramanayake, the Secretary General's envoy on youth drew attention to the growing mistrust of young people towards governments at every level, and the exclusion of young people from political, civic and social life. "The Study offers us a new narrative on the role of young people. It recognizes that only a small minority of young people ever engages in violence. And it warns against 'policy panic' triggered by unfounded assumptions that youth are violent" she said. Member States called for greater focus on the role of youth in addressing root causes of conflict and contributing to creating requisite prevention mechanisms.
Participants recognized that sustainable development and peace are mutually reinforcing goals. The initiatives proposed during the debate build on the peace-development nexus of the 2030 Agenda. The Secretary General's envoy on youth emphasized that "sustainable financing for peace should entail a significant funding increase for peacebuilding work led by youth" in line with the call by the Secretary General for increased funding for peace-building.
The open debate as well as the Progress Study on Youth, Peace and Security are key milestones in finalizing the UN Strategy on Youth which aims to facilitate increased impact and expanded global, regional and country-level action to advance the needs, agency and rights of young people across the globe and promote their engagement in the implementation, as well as the follow up and review of the 2030 Agenda for Sustainable Development.
Photo Credit: UNDP
Through its on-going work in Colombia and Somalia, As UN-Habitat is creating opportunities for youth to contribute to the peacebuilding process through the Urban Peace Labs programme. In Colombia UN-Habitat has partnered with Servicio Nacional de Aprendizaje to reinforce the recently signed peace agreement between the Colombia Government and the Revolutionary Armed Forces (FARC). The project promotes social inclusion for vulnerable and marginalized groups, including former FARC members.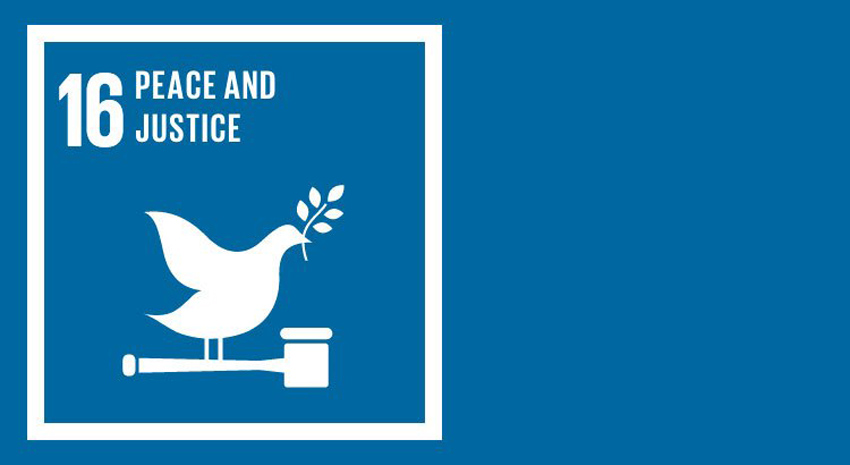 The main objective of the Urban Peace Labs programme is to promote behavioral change among youth in order to prevent conflict and violence and create employment and entrepreneurship opportunities that foster social and economic reintegration of youth. The project has so far held 1500 peace building workshops and training sessions for young people, engaging 55 youth in leadership roles.
UN-Habitat has also launched the Shaqeyso Programme at the Mogadishu One Stop Youth Centre to promote opportunities for decent employment and impart important life skills to the youth. A wider UN Joint Programme on Youth Employment Somalia (YES) involves a comprehensive training scheme aimed at equipping youth beneficiaries with the skills and knowledge they need to find work, support the incubation of their business ideas, and take leadership roles in rebuilding their communities and their country.