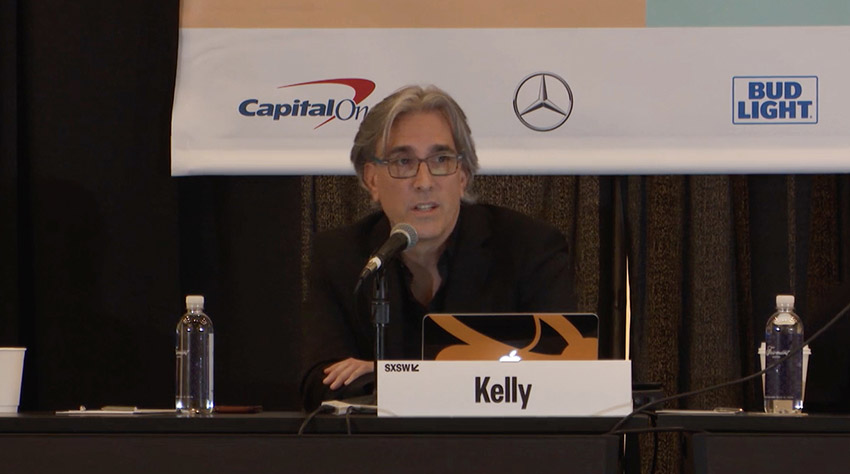 BigBuzz Marketing Group's President & Chief Growth Officer, Kevin Kelly  Photo Credit : PRweb
Brands continue to be important as more advertising moves digital, but new strategies are required in order to improve brand presence. To understand what a 21st century digital marketing strategy looks like, Kevin Kelly provides advice.
Kevin Kelly is founder and president of Bigbuzz Marketing Group, and he has over twenty years of experience helping diverse brands such as Honeywell, Citizen's Parking, Disney, 1-800-Flowers and many others.
To understand how brands and the advertising of brands need to adapt to the changing landscape of consumer expectations and multi-channel digital platforms, Digital Journal discussed the importance of customer service and the future of advertising with Kevin.
A look at the Chief Creative Operatives desk aka Kevin - BigBuzz Marketing Group
Digital Journal: Thanks for the interview. What makes for a successful brand?
Kevin Kelly: In today's environment, consumers want to be part of an experience. They demand more personalized and relevant interactions. A successful brand is able to build relevance in people's lives and build trust with their customers. And this includes getting it right in all the key areas: advertising, marketing and sales. Together they are an ecosystem that play off one another, create a positive experience and contribute to the brand's success. The brand's product, services and culture have to be aligned and their messaging must be authentic.
DJ: How important is digital advertising becoming?
Kelly: Digital advertising is the fastest growing sector of marketing and has been for several years. It's the number one way a brand may target customers, market to them, track them and collect valuable data. Ten years ago none of this was possible and today everything is possible. Digital advertising helps brands access consumer segments and further deliver their messaging. In many cases, television doesn't have the reach it used to.
While many people watch commercial-free shows and movies on Netflix, Amazon Prime, Hulu, and other platforms, app-based viewing is now reintegrating non-skippable commercials with success. A custom integrated advertising approach is the only sure-fire way to get to consumers.
DJ: How has marketing and advertising changed in the past five years?
Kelly: Advertisers and brands are now taking a layered approach to their messaging. You can use traditional channels to build awareness but one must follow through with sub-strategies on digital platforms as well. Today's consumer is watching the football game on TV and as a commercial for their favorite snack comes on, they're looking at Facebook at the same time and may be texting too. The commercial will be geared for a shorter attention span than the past, maybe focusing on the signature crunch or taste of the chip, but on digital they will have other marketing tactics geared to lifestyle or sales.
Marketing and advertising content in 2018 has been shaped into more snackable content, no pun in-tended. Even in smaller bites, the message still gets through to the consumer. By combining television with digital we are able to reach the consumer no matter which screen they are currently paying attention to.
DJ: How important has social media become?
Kelly: Social media is incredibly important for brands and companies and having a strategy is critical. Consumers spend time there—from the time they wake up to the time they drift off to sleep watching YouTube—and share their unfiltered voices and opinions there. It used to be that corporations and big-box stores were less beholden to what the customer thought about them, they just put the product on the shelf. You can't do that anymore. The internet and social media has changed everything.
People can tweet the CEO, or leave reviews on a site. Look at the food service industry, in the past people might have selected a restaurant to dine in based on a review in a local newspaper but now they can read reviews from other consumers on outlets such as Yelp.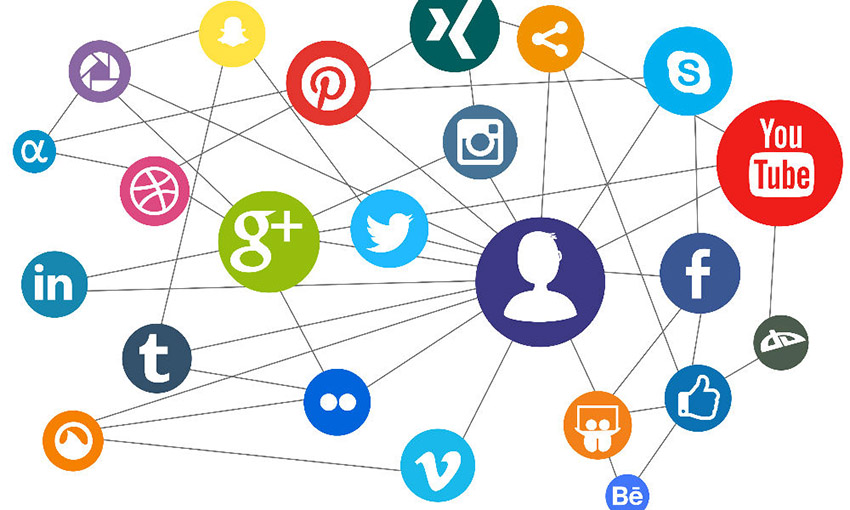 DJ: Which is the most important social media platform?
Kelly: Each platform brings along its own benefit. Facebook reaches two billion people around the world, there's no other platform like it. Twitter has become a reliable source of news and breaking information. It also is a good thought-leadership platform. LinkedIn does a great job in the social media space as a business networking tool. However, the truth is there is not one single perfect platform. The right answer is a mix of the social channels that target your audience.
DJ: What should companies be doing with data, in terms of seeking business advantages?
Kelly: The power of data comes not from the data itself but from the ability to understand the significance and make it actionable. This comes from careful interpretation from their own experience as well as getting help from experts.
Business advantages are also coming from using artificial intelligence such as Apple's Siri and Amazon's Alexa, which are collecting many forms of intelligence, including consumer behavior. Understanding the data behind advertising, sales and marketing and working with an expert to help uncover areas of opportunity is the most efficient way for brands to reach and understand their customers.
DJ: What types of technologies are companies investing in for advertising and marketing?
Kelly: The world's largest consulting companies are all working with artificial intelligence, for good reason. Data can help you make business decisions, understand what products are selling well and which are not, and what the overall consumer trends are.
As you acquire and analyze data, you're not making guesswork marketing decisions anymore, it's rooted in relevant factual information. Companies should continue investing in the platforms and tools that gather and interpret consumer data and agency partners who can help interpret this information and implement the change and optimization that the results are indicating.
DJ: What do consumers expect from companies?
Kelly: Consumers expect companies to care about their needs. The consumer is pulling products, versus companies pushing. Everything from their service to the product itself has to be aligned. The consumer is sensitive. They expect responsive customer service, good prices and value—whether they're buying home technology, clothes for their kids or booking a parking service on the fly.
DJ: Do consumer expectations differ by generation?
Kelly: People understand they can get much better customer service now than in the past. It used to be that customers had little recourse when a product or service was subpar, and to some degree this is reflected in different generations. For millennials and younger, they expect transparency and can easily identify if a brand's values align with theirs.
They are also more likely to be shaped by digital influences, and their phones are an extension of their brains. The more they use it, the more they rely on it. Older generations may be somewhat less influenced by digital technology, but the impact is still pervasive and addictive.
DJ: Where do you see advertising in three years' time?
Kelly: Increased integration of television and computers. TVs now have computer features; you can watch TV or Internet content on your computer. The tools for publishing content are going to become even more automated, and incorporate demographics and psychographics. The part that doesn't change is that you have to differentiate your brand.
Companies will still need creative messaging. In the near future, it's going to be easier to plan, disseminate and publish, but the message and content has to be creative and authentic. Companies are also dealing with protecting consumers' data. Trust in their brands will be based on their ability to do so. The world of advertising has made giant strides with technology, and the bottom line is that digital advertising can help brands increase their customer base and sales, more efficiently and effectively than ever before.
Primarily Published at : Digital Journal