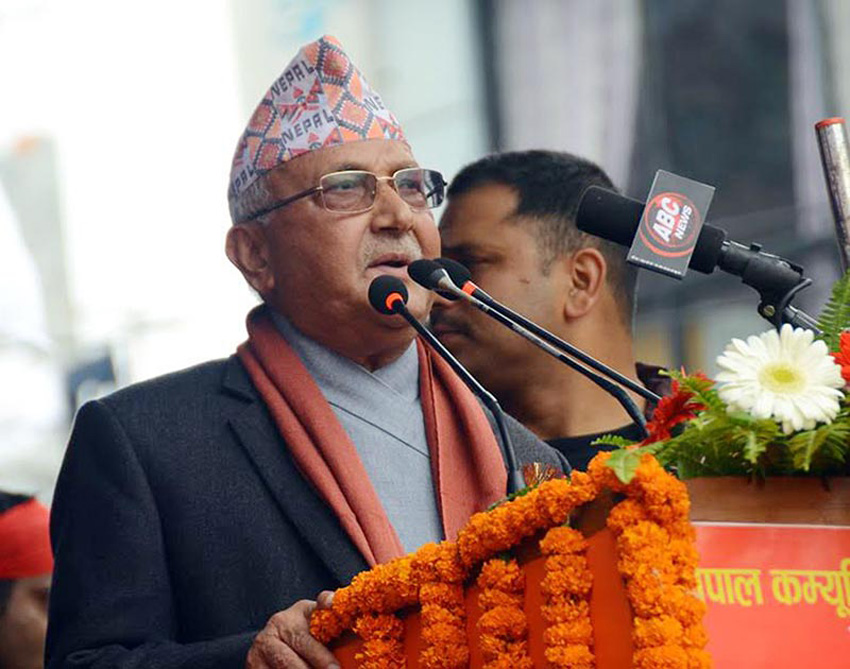 Prime Minister Khadka Prasad Oli file photo.
Kathmandu: Prime Minister of Nepal Khadka Prasad Sharma Oli has stated that the 33 per cent reservation demanded by the women has now reached 41 per cent from the local level to the federal parliament.
PM Oli further urged that the government has plans to reach to 50 per cent reservation for women.
Inaugurating the '3rd International Women Entrepreneurs Trade Fair 2018' organised by National Women Entrepreneurs Federation in kathamndu today he however said that the reservation for women is to be only for a certain time period. He asked to build the competence through capacity building.